CTA to begin new schedule for Blue Line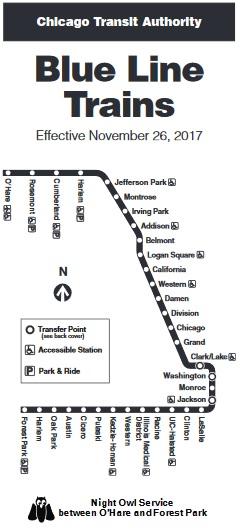 New schedules are to go into effect on various lines Sunday, November 26, according to the Chicago Transit Authority.
 While their announcement did not provide specific details, they do have the new schedules online.
 Blue Line info may be reached at this link.
Related:
Crime Stats By District
Columnists