CTA Blue Line service news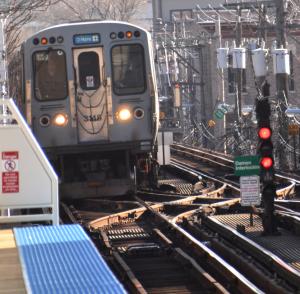 Chicago Transit Authority (CTA) announces weekend Lollapalooza and Illinois Medical District Station work until early 2018.
Lollapalooza
Longer trains will operate until 1 a.m. next day through Sun., Aug. 6. Every eight minutes from 7 to 11 p.m. trains will operate between Forest Park and O'Hare. Sunday, eight minute will be from 9:30 to 11 p.m.
Temporary Closures for Illinois Medical District Station Ogden and Paulina Entrances
The Ogden Avenue and Paulina Street entrance/exits will be temporarily closed due to construction to renovate the Illinois Medical District station through early 2018.Use the ADA-accessible Damen Avenue entrance/exit, located 1/4-mile west of the Ogden bridge and 3/8-mile west of the Paulina bridge.Customers traveling to/from downtown may also consider using the Polk Pink Line station, located 1/4-mile south of the Illinois Medical District station's Paulina entrance.
Related:
Crime Stats By District
Columnists