More Blue Line repairs planned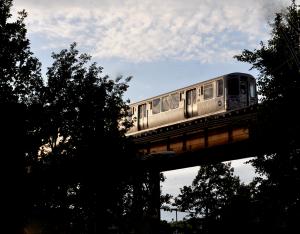 More signal improvements are on deck for the Chicago Transit Authority's (CTA) Blue Line service that may delay service on both Oct. 28 and Oct 29.
Trains in both direction will operate on the same track between Rosemont and O'Hare from 10 p.m. to 4 a.m. the next morning.
The CTA recommends that riders allow for slight delays.
Scheduled improvements are part of the Your New Blue modernization program.
Related:
Crime Stats By District
Columnists