Possible Blue Line delays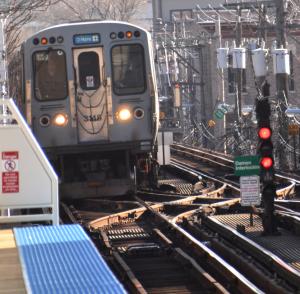 The Chicago Transit Authority (CTA) warns of possible delays on the Blue Line starting Sunday, Oct. 25. at 10 p.m. through 4 a.m. on Monday, Oct. 26.
Delays may be experienced due to work on signal improvements under the Your New Blue modernization program, that will allow more efficient operations. Those delays will be the result of trains running in both directions between Jefferson Park and Harlem (O'Hare branch) using the same track.
The CTA also reminds riders to be safe. "wear a mask everywhere on the CTA," they warn. "Also keep your distance from others."
For info on riding on the CTA during the pandemic and see how they are keeping riders safe, visit their website.
Related:
Crime Stats By District
Columnists