Reoccurring Blue Line service changes through November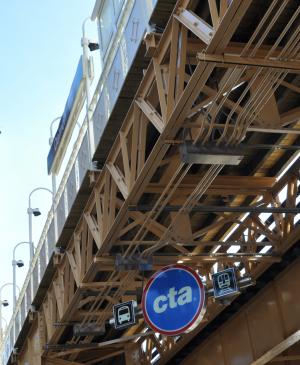 Signal improvement work between Jefferson Park and O'Hare will be underway on weekends between May and November, warns the Chicago Transit Authority (CTA). 
This $207 million project is to help improve Blue Line service, allowing for additional  trains to meet increased demand and helping improve the reliability of service. 
The work will require seven, temporary, weekend-only and two extended service disruptions along a small section of the Blue Line, between May and November. The first disruption is scheduled for this weekend. 
Blue Line service was extended eight miles from Jefferson Park to O'Hare, in the early 1980s when the current signal system was installed. 
This project is part of the $492 million modernization program called Your New Blue (YNB) which is to provide faster, smoother and more reliable commutes along the Blue Line O'Hare branch of the one city's busiest rail lines. 
Blue Line riders, during weekend work periods are advised to allow extra travel time.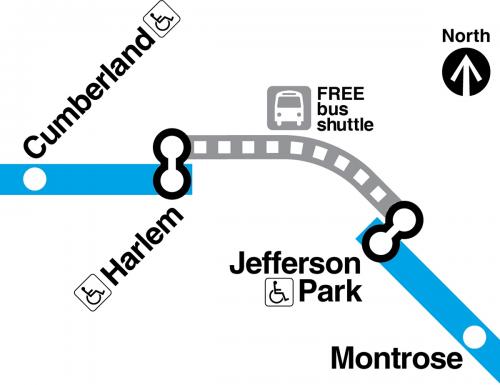 Travel changes between Jefferson Park and Harlem (O'Hare)
From 10 p.m. Fri., May 3 to 4 a.m. , Mon., May 6
From 10 p.m. Fri., May 17 to 4 a.m. , Mon., May 20
Trains will operate between O'Hare and Harlem and between Jefferson Park, downtown and Forest Park. 
Shuttle buses will replace rail service between Jefferson Park and Harlem 
| | | |
| --- | --- | --- |
| Bus Locations: |   |   |
| Station | Direction | Shuttle stop |
| Jefferson Park | toward Harlem station | in bus terminal, at stop (A) |
| Harlem | toward Jeff Park station | in bus terminal, south bays near Harlem Ave |
Related:
Crime Stats By District
Columnists