Service change on Blue Line from May 20 to 24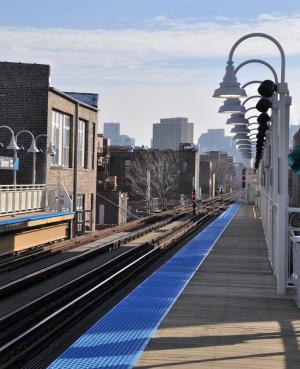 The Chicago Transit Authority (CTA) will be working overnight between O'Hare and Rosemont which may cause some travel delays.
As a result the CTA advises that riders allow extra time in case of minor delays.
This work is part of Your New Blue modernization program, which includes signal improvements that allow trains to operate more efficiently
From Mon., May 20 to Thurs., May 23

Nightly from 10 p.m. to 4 a.m. the next day

Board and exit on the O'Hare-bound platform at the Cumberland station
Trains in both direction will operate on the same track between Rosemont and Harlem (O'Hare branch)
The work being done is for signal maintenance to ensure safe operations.
Related:
Crime Stats By District
Columnists