Chicago Teachers Union awards 32nd Ward Alderman Waguespack as first Defender of Public Education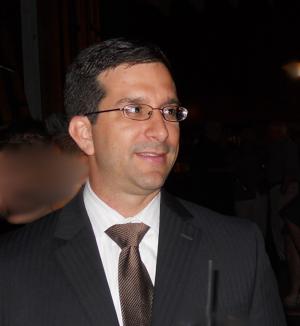 Chicago Teachers Union (CTU) chose 32nd Ward Scott Waguespack as the first recipient of the Defender of Public Education Award. He was specifically cited as having "... a commitment to public education that is rarely matched in this town."
Waguespack's work which led the Union to their decision included:
bringing more transparency in TIFs (Tax Increment Financing)
working to shift available public monies back to schools and parks
collaborating with parents and teachers to save two schools in his ward from closure
The CTU said, "Alderman Waguespack's courageous voice has been essential in passing the ordinance to make Mayor Daley's TIF program transparent. Since then, he has worked scrupulously to reallocate this money back into funding parks and schools."
In his acceptance speech, Waguespack said, "When someone takes $1.3 billion out of TIFs and only $700 million goes back into schools, something's wrong. It's not fuzzy math, it's bad math."
Hamilton Elementary in West Lakeview and Prescott Elementary in DePaul/Wrightwood were the schools slated for closing in the 32nd Ward. Due to the joint efforts of teachers, parents and neighbors in addressing curriculum and infrastructure problems in the schools, those schools are now, in Waguespack's words, "on their way to becoming assets to the community."
The CTU also recognized Waguespack as "one of the few brave voices in the city council to oppose the parking meter debacle," and noted that the alderman continues to "offer meaningful solutions to help working people and schools across the city."
Waguespack, in his comments during the ceremony, pushed the idea of having an elected school board and vowed to continue working to solve problems facing Chicago Public Schools.
Crime Stats By District
Columnists