Moreno weds as sun sets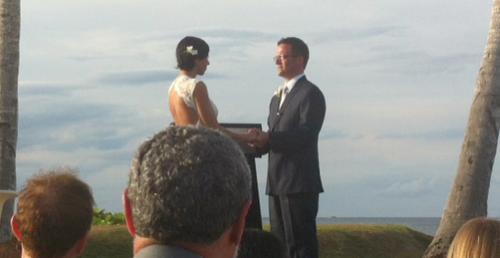 Beachside in Vieques, Puerto Rico, Celena Roldan, Executive Director of Erie House, and Proco "Joe" Moreno, 1st Ward Alderman, wed. A gathering of friends and family watch the nuptials ceremony as the sun sets on Friday evening, May 3.
Engaged for about a year, the newly wed couple will return on May 10.
Moreno has a daughter, 9-year-old Ava, and his new bride has a 10-year-old son, Joseph. The blended family will be living in Wicker Park where Moreno has resided for 16 years.
Photo courtesy of Jerry Gabrielatos
Related:
Crime Stats By District
Columnists