Vote by midnight Wednesday for 1st Ward Awards--your vote counts!
You still have time to have your vote count in the 1st Ward's Inaugural 1st Ward Awards. In the Chicago tradition, you can vote "until your heart is content." But, you must satisfy your heart by Wed., Dec. 4, at midnight!
Selections are for Best Restaurant, Bar, Business, Park, Community Group, Neighborhood Festival, Neighborhood Group, New Addition, 1st Ward Staff Member and Local Politician (Not Joe Moreno). Vote now.
The celebration is Thurs., Dec. 5, at 6 p.m. in Choppers, 2033 W. North Ave. and is hosted by 1st Ward Alderman, Proco "Joe" Moreno and Joe Glorioso.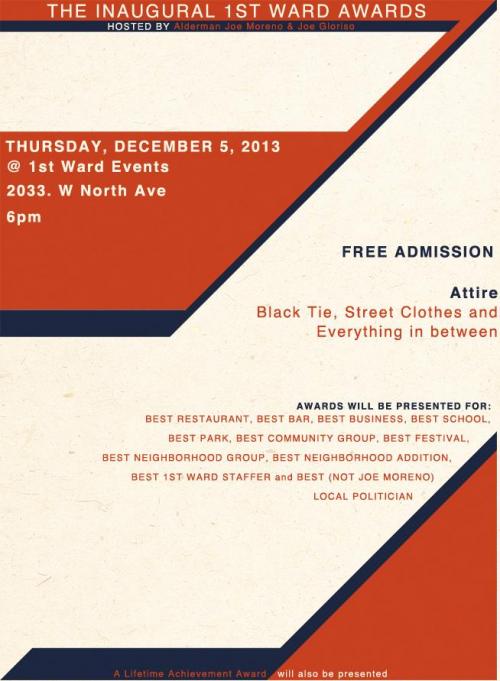 Related:
Crime Stats By District
Columnists