Doing good that begets good...it saves lives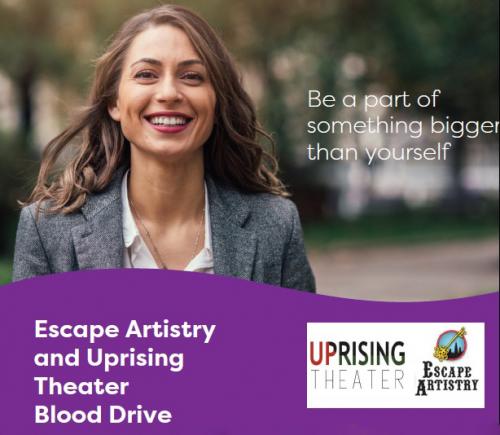 With a drive to do something positive in this world of isolation and fears around ones health and safety, Maren Rosenberg, Owner and Manager of Escape Artistry, found a way to do a good deed that begets more positive results. 
"Blood drives are a simple, yet exceptionally vital, resource for our communities," explains Rosenberg. "As the world around us was growing dismal, I recognized the importance of empowering people to take action. 
"We at Escape Artistry and Uprising Theater are partnering with Vitalant (formerly LifeSource) to hold a blood drive on Sept. 26, between 10 a.m. and 4 p.m. in the 2nd floor lobby at 1342 N. Milwaukee Ave. in Wicker Park. Registration is required. Click here to register.
"However I want to encourage others to create their own drives. It is easy and the results are lifesaving." 
To host a blood drive in partnership with Vitalant, click here. Each blood donation can save three lives!
Related:
Crime Stats By District
Columnists